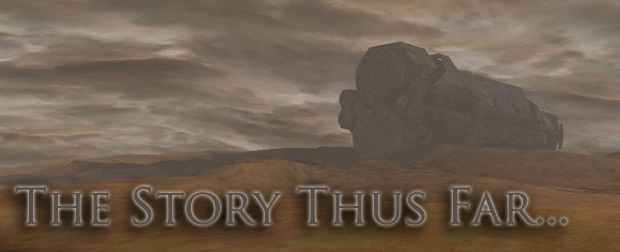 It might surprise you to learn that it's been almost four years since the Halo film first began to take shape.
After Halo 2's incredibly successful launch in November of 2004, it is believed that Microsoft recognized the potential in taking the franchise to the big screen. Early 2005 began to offer the first rumors of a possible project and we soon heard that 28 Days Later writer, Alex Garland, had already been commissioned to write a screenplay. It was part of an effort to court major studios on the notion of fully funding the film.
Even Peter Jackson, who admitted to being a fan of the game's fiction, signed on as producer with the resources of Weta Digital and Weta Workshop at the film's disposal. Neill Blomkamp, a short film and visual effect professional in the industry, was soon tapped to be the movie's director. Jackson seemed confident with the choice, but there was little to no traction on the project afterward.
With a lack of concrete movement, Weta Workshop's props and Blomkamp's talent was eventually used for a brief Halo short called Halo: Landfall – an intense series of live action footage which was used in Halo 3's marketing campaign.
From left to right: Garland, Jackson, Blomkamp and Beattie – all have played some role in the protracted drama surrounding the Halo film's production.
Since then, the prospect of a Halo film has been on standstill – being moved from the backburner to the linen closet.
With Garland's original script now in open circulation and rumors of the film's cost being central to its disassociation from studios, Stuart Beattie, famous for his work on the Pirates of the Caribbean series, penned a spec script of a potential Halo film and also offered a long term prospectus for a complete trilogy.
Unlike Garland's treatment, which was loosely based on the events of William C. Dietz's Halo: The Flood, Beattie's version was hinged on the backstory several of the main characters as addressed in Eric Nylund's Halo: The Fall of Reach. Although it has been stated that he is presently working alongside Microsoft to get the ball rolling, there is no indication that his script will go any further than their desks. [10/03/2008]
As different as they were, both products, interestingly enough, relied on supplemental novels which fall outside of the game's core fiction.
With Weta's two studios at the helm, both the physical and digital effects would have likely been on an epic and grand scale.
Since Microsoft Game Studios is now taking the Halo franchise head on by aggressively establishing several project development groups around a internal nucleic team of industry leaders, some might believe that the Halo trilogy's seven year stint was simply a build-up to an even broader and more engrossing expansion of the franchise. Even Bungie, with its sights set on a new and unknown IP, is still heavily involved in the Halo universe with content supporting the trilogy well into 2009.
One might conclude that the coming years will be rife with opportunity for a Halo film investment, and for the average Halo player this might be a good thing. I mean guns, aliens and explosions, what's not to like?
Well, a lot actually.
As a fan of film and a zealot for all things relative to Halo's powerful narrative, there's a helluva lot to be scared about when it comes to a Halo film…
Continue to The Faustian Bargain.
Comments Off

on The Story Thus Far…
---