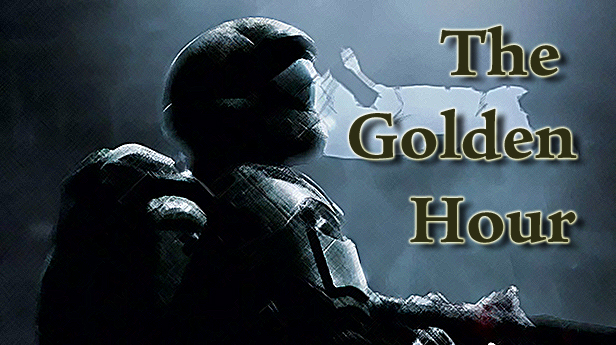 Experience demonstrated that whatever the Helljumpers managed to accomplish during the first so-called golden hour would have a disproportionate effect on the success or failure of the entire mission.

– Halo: The Flood
At 2008's Tokyo Game Show, Bungie released the second part of the teaser for their new project, along with a slew of interviews; and the Halo community's theories were proven correct, as the lone drop pod that fell from the sky landed, and an Orbital Drop Shock Trooper emerged from it.
A great deal of the questions regarding the plot of the game have been answered along with this reveal – the game is confirmed to take place during Halo 2, while the Chief and the main cast of characters are on Delta Halo; it has also been officially stated to be a first-person shooter – and not a tactical, squad-based game.  Lastly, it is planned for release in Fall of 2009, alongside Halo 3 multiplayer maps (no worries, though, since it has been confirmed that the next map pack will be released in early 2009).
While much information has been revealed, Bungie's latest teaser trailer still demands a closer look – so read on for our analysis of the announcement trailer for Halo 3: Recon.